ZirChrom®-CARB columns offer today's chromatographer the following advantages:
Quality comparable or better than HypercarbTM at a lower price.
Very different selectivity than ODS or polymeric materials; a good alternative when ODS does not work.
Better for geometrical isomer separations than ODS or normal phase LC.
Superb for separating diastereomers.

Traditional Reversed-Phase Method Development Guide (PDF) - (4101K)
ZirChrom Carbon Phases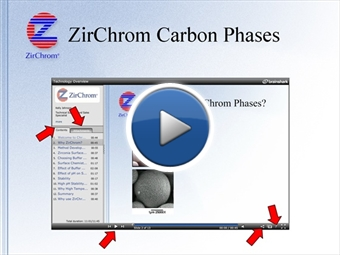 For information on ZirChrom® products feel free to contact us online.