A New Generation of HPLC Columns
for more powerful method development

DiamondBond®-C18 is the first member of a family of new columns for chromatographic method development. These new tools give chromatographers unparalleled freedom and power to develop more robust separation methods. A completely new chromatographic material, DiamondBond®-C18 eliminates the shortcomings of conventional ODS-silica columns by combining patented surface technology with ZirChrom®'s state-of-the-art particles.
Unique Selectivity
Exacting Reproducibility
High Efficiency
Ultra-Stability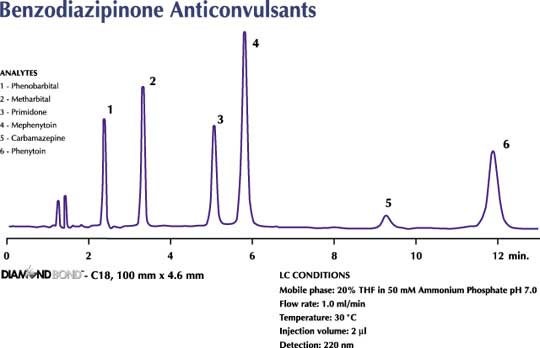 The DiamondBond® particle is carbon-clad zirconia, stable at all levels of pH. Now the entire operating range is available allowing chromotographers to achieve better separations. In addition, with DiamondBond®-C18's unique bonding chemistry*, the C18 ligands are attached to the surface with ultra-stable carbon-carbon bonds - so the columns are impervious to extremes of mobile phase chemistry and temperature. DiamondBond®-C18 opens up a whole new operating range to explore in chromatographic applications, helping you to find the best separation!!
To place an order, or for more information or copies of our Technical Application Notes, please contact us at 1-866-STABLE-1.
DiamondBond-C18 Application Notes
DiamondBond-C18 Column Care Guide (PDF)
DiamondBond-C18 Column Companion
Traditional Reversed-Phase Method Development Guide (PDF) - (4101K)
ZirChrom Carbon Phases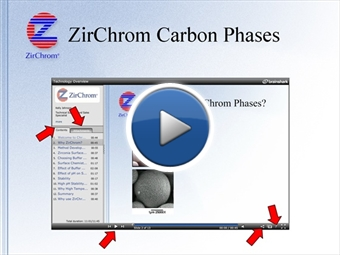 * ZirChrom's DiamondBond Columns use proprietary covalent bonding technology developed by Cabot Corporation.